In September 2019, €4,000 was awarded to St. Mary's Kabukolwa Primary School, in Luwengo District, Kingo Sub-County, Masaka, Uganda for the purchase of locally programmed primary education curriculum tablets for needy children attending the school. The project also involved the purchase of metallic safety storage boxes.
Below: Children in front of the School buildings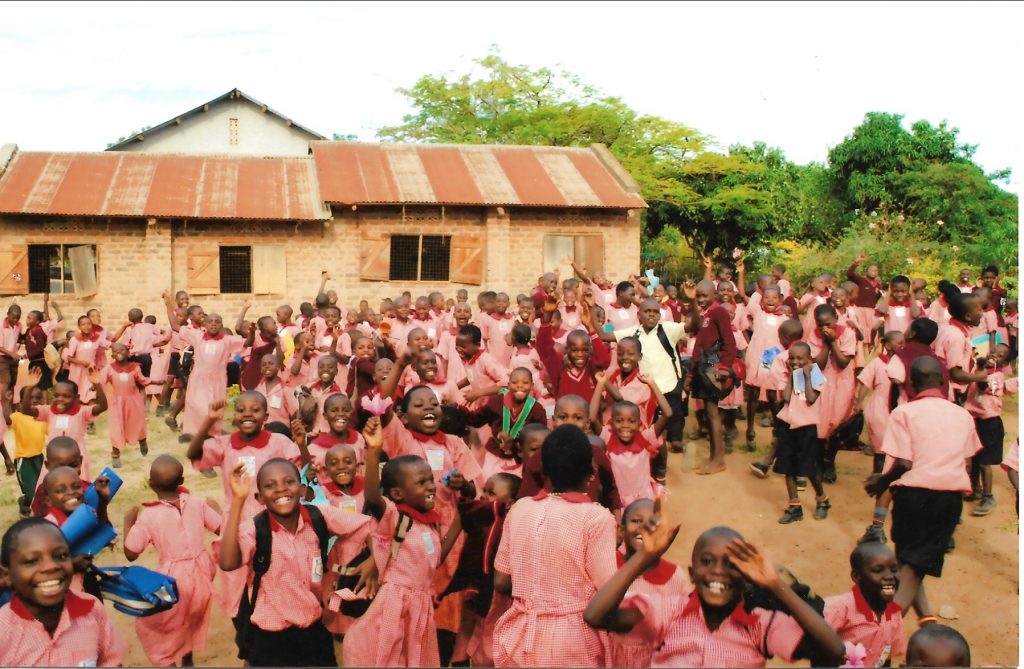 The main objectives of the project, which was completed in late 2019, was to provide children attending this school with some exposure to new technologies and new ways of learning. As there are no secondary schools adjacent to this one, it is likely that this exposure is all that many of these children will enjoy, because of the unaffordability of travel, boarding costs etc., that would be involved for their parents.
Below: Children in classroom prior to being issued with tablets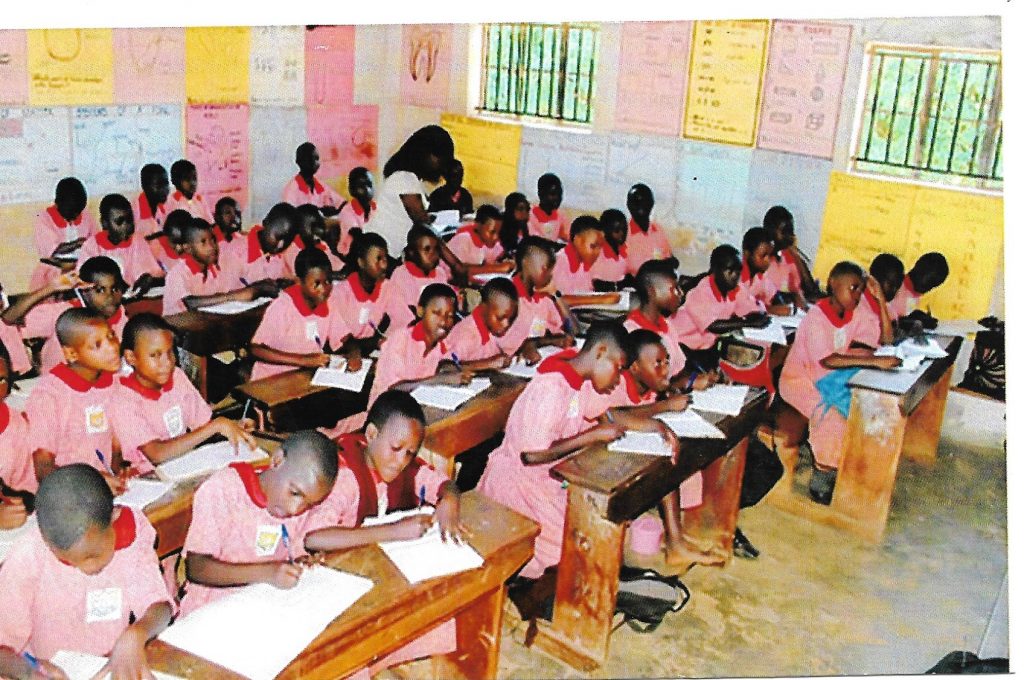 Below: Children being shown new ways of learning by their teachers