In September of last year a grant of €8,000 was provided for the construction of four, badly needed modern pit latrines (two for boys and two for girls), and a classroom block at Bakolle Community Primary School, in South West Cameroon. The aim of the project, which is now completed, was to increase school attendance amongst the poor and disadvantaged village children, many or whom are girls and orphans.
(Pictures below. Click to enlarge.)
Children in line with their Teacher in front of the new toilet block.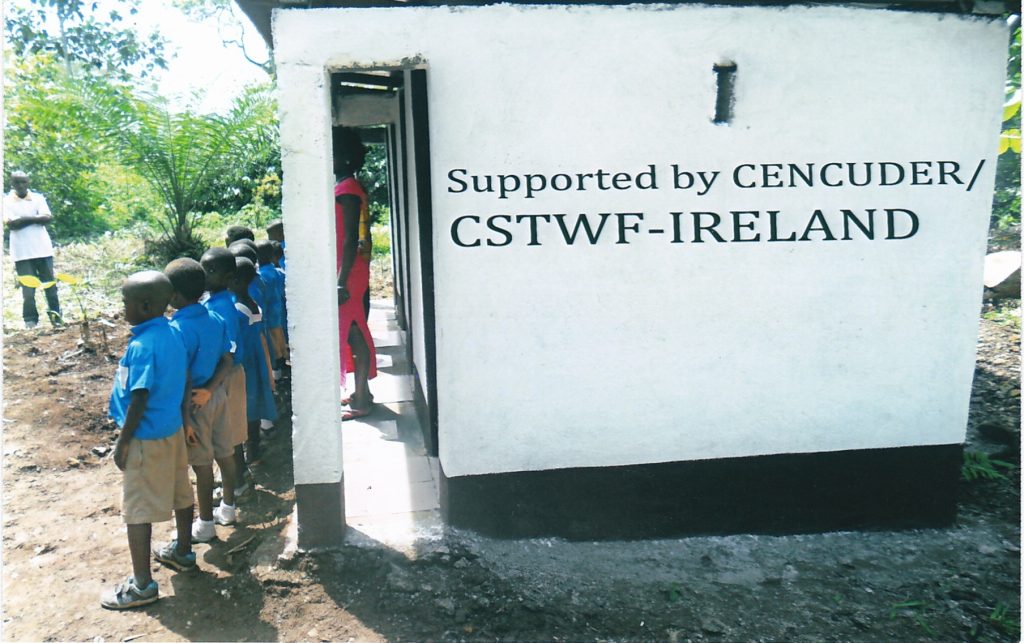 Front elevation of toilet block.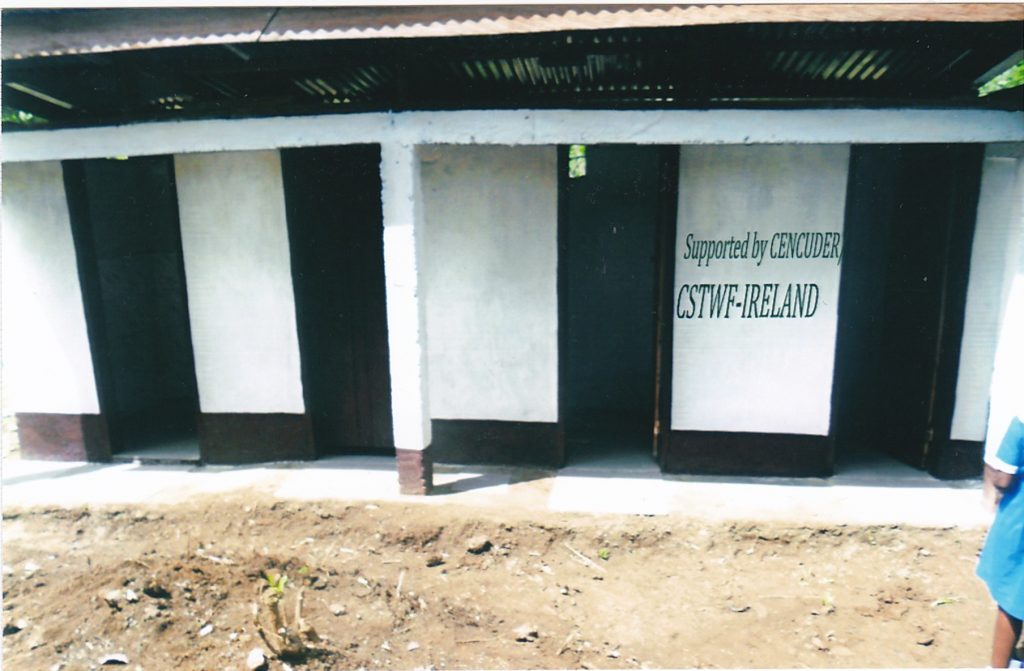 One of the new toilets.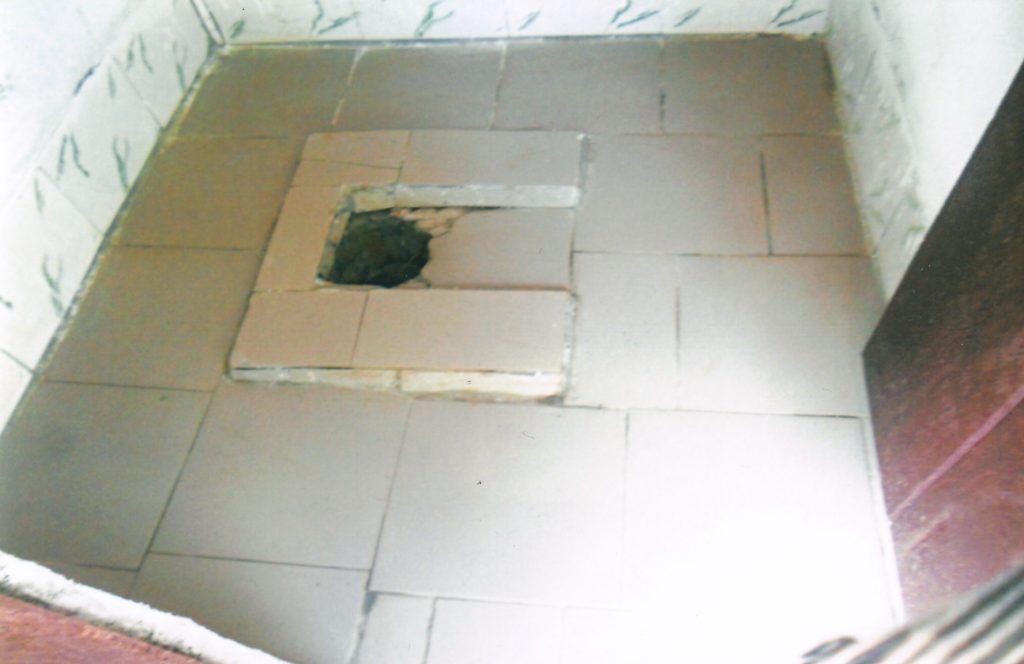 Community celebrating on inauguration day.